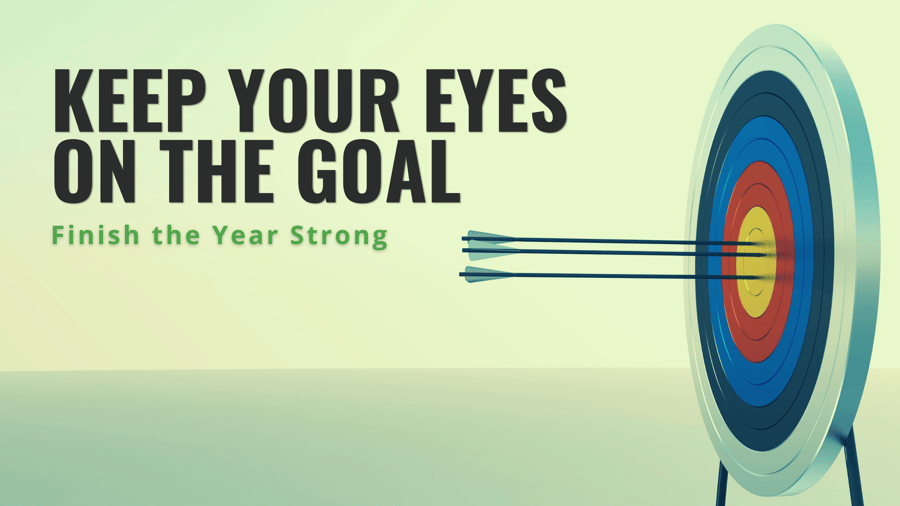 With over three quarters of the year now behind us, we are now in the last quarter of the year. It begs the question; will you finish in the red or in the black? Are you on track to finish strong or will you miss reaching your goals?
We cannot change what's behind us, so the only thing that matters now is your ability to finish the year strong. The good news is that there's still plenty of time and opportunity for you to reach your goals and exceed your home sales targets.
Closing out strong is primarily the result of a consistent quarter, and here are 6 steps to help you move in that direction.
6 Steps

to Finishing the Year Strong
Step 1: Assess where you are right now
Ask yourself:
How many transactions and listings are on your books right now?

How much gross commission income have you earned at this point?

Have you been inconsistent with your prospecting and marketing? Have you fallen behind?

Are you following a schedule?

What are the things I need to do better?
Write your answers down. I know this is a little painful, but this is an important part of the process. We learn more from our failures than from our successes.
You will likely find just one or two small things that, when done better, will make a significant difference to your success.