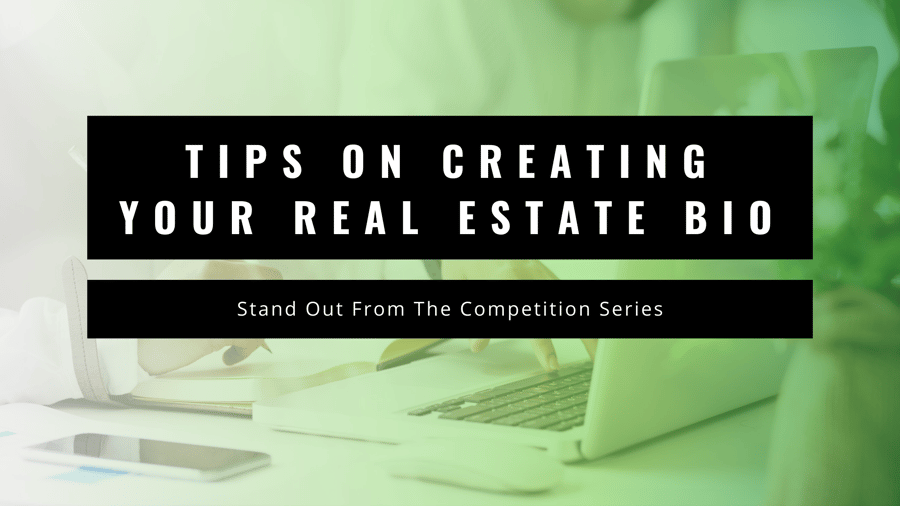 A strong bio is a powerful way to help build your personal brand and connect with clients. When done well, your potential clients will see that you are more than just a real estate agent. They'll see you as a real person, one they can relate to and trust. It helps establish your credibility even before you open your mouth to speak, which is important for making a good first impression and boosting your persuasiveness. When you're writing your bio, you want to focus on how the audience perceives you, rather than how you perceive yourself.
8 Tips to Creating an Outstanding Bio
Tip 1: Your story
Your bio should aim to tell your story by tracing where you are now, back to where you started. What are the experiences that shaped your current strengths, and perspectives that got you to where you are today? What accomplishments contributed to your expertise in real estate today?
Also, providing some insight into your personal life can be a great tool for connecting with potential clients. Let them see you as a real person! Supply them with some info about your family and extracurricular activities. Do you like pets? Sports? Showing your interests can help others better understand your current personality and perspective. Just keep it brief and light and don't get too intimate.
Tip 2: Include your professional experience
Have a page in your presentations and packages that show off your skills, education, awards and expertise. Keep it simple and show only your best achievements. Don't belabour your prospect with an excessive list. If they want more, you can provide a complete list of credentials as an appendix.
For example, if you're creating a bio for your listing presentation, you'll want to include and highlight your achievements, awards and skills that show that you are the one that can sell their house, as opposed to your skill sets that should be highlighted in what you would put into your buyer package.